It's been over a month since I posted a new blog. To be quite honest, it's been just as long since I've done anything with blogger. With so much going on, along with my laptop feeling a bit ill, blogger got set on the back burner for a long simmer. It's still here, and has not bubbled away into oblivion.
Sometime this next week I hope to produce a catch up post. For tonight, however, I will be doing a rather frivolous post about the frivolous things I fantasize about buying with the tax return if not for that whole disgusting matter of being.... an adult. I was going to attempt html coding for the picture to link to each item's page, but blogger keeps disagreeing with fanciful idea. Instead, it's name shall link up!
The first item of my list was to be this absolutely lovely 1940s gray peplum skirt suit I have been coveting for some time. However, somebody else has swept that darling number out of Vanity's inventory. Wonderful for Melanie, the shop owner. Boo for me.
Since I mentioned that part of my blogger laziness has been due to my laptop being as old as my first grader, I will start with... a new laptop! From the Best Buy website, an
Acer Aspire
.
No, it's not anything spectacular. Yes, it only has 160GB. But, it's what I need, when paired with item number two. The next step up is 250GB, for $50 more. So, why not go for $100 more than the Acer, and get a 1TB
HP external hard drive
. It just makes sense.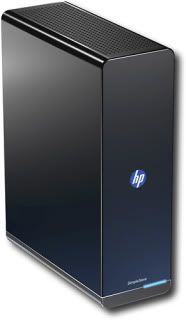 If you ask me, those items are actually pretty necessary, and not truly all that frivolous. Jeremy says he's never even had a laptop. Ok... but he has a desk top, that he just bought a new power supply for. :P So, the rest of my list will be purely frivolous.
These boots. I neeeeed these boots. I don't know why, but I do. Plus, they are in my size! I've been looking for boots similar to these for years. I just can never find them in my size, and under $100. I love
these boots
.
I've begun harboring a new obsession with train cases. This can be attributed to
Miss Twila Jean
. This particular little
Cream colored case
makes me feel giddy.
I can't help my love of shoes. Nor, do I want to. Especially when it comes to custom
Converse Hi-tops
in my favorite colors.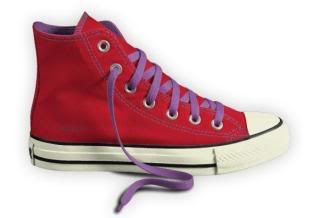 One of my favorite online playgrounds is
Pinupgirlclothing.com
. I am currently coveting the sweetly simplistic little
Dorothy Dress
.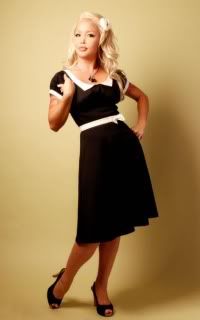 I had a few more pairs of shoes to list, but I think I'm going to forego that at the moment. Instead, I'm going to move on to a few coats I'm loving. Yes, I also have a desire to horde outerwear. Of course, here in the dreary Pacific Northwest, why wouldn't I want a spot of delight beneath the overcast?
I love this coat. I know there are people who say I shouldn't. A teensy part of me says I shouldn't. But the rest of me is screaming out... 'Buy the
Rust Colored Suede
!
Who could blame me on this next darling? It's so perfect for brightening up a gray filled day. Every girl needs a bright
Wool Red Coat
.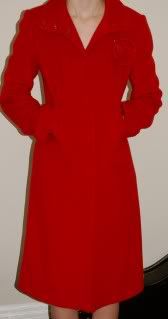 Finally, with the bit of drizzle we get up here, a girl is going to need a variety of hats.
The
Plaid Newsboy cap
. I think this one will go well with the Suede.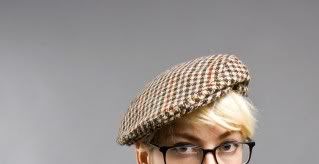 The
1940s Wide Brim
hat. This one could go quite well with the Suede, or the Wool. Don't you think so?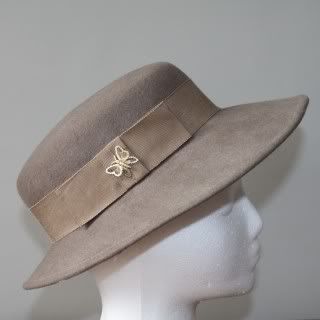 I'd really like this one for those trips out to the beach. It's
Enormous Purple Brim
is just perfect for the sun.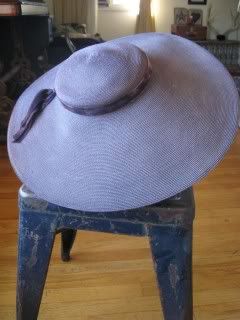 The clock has officially surpassed midnight. I've been fighting with HTML codes to try and get this post up for about the last week. I have done so, and now bid you all a good night, and a pleasant week.