Flash Back Posting
*~*~*~*~*~*~*~*~*~*~*~*
Easter this year was a little less hectic for us as we were down to one child, from four. Bug, Pix, and Bear all got to spend the holiday with their father. So with only Miss Potato all dressed up and strapped into the van, we headed down to Lacey for the big ol' Family Easter gathering to watch little ones and older ones run amok to collect multi-colored plastic eggs dispersed across the yard and trees by Jeremy. I think the most fun had was watching the children play with the bubbles being spewed forth in huge droves of delight by a bubble machine. There was of course lots of food, lots of baskets, and lots of faux grass. Oh, how I despise the easter grass.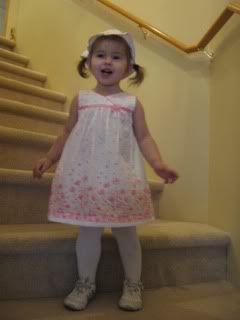 Miss Potato posing for a moment in her pretty spring dress.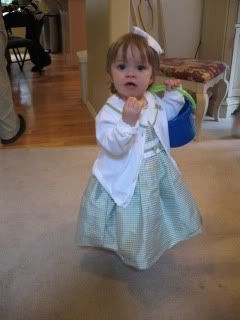 Foster cousin, Serenity, in her full skirted little dress.
The girls enjoyed some piano time together.
While Jeremy played accompaniment.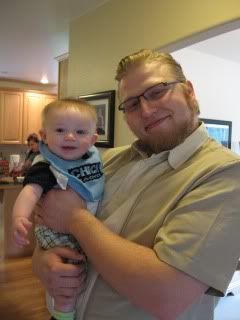 Mister Levi is always such a smiley baby. Well, mostly always. But he adores Jeremy.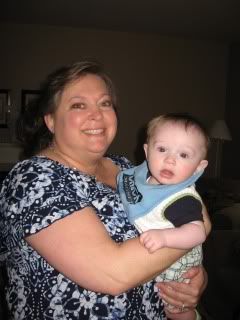 Levi is baby fix for the family right now, and Aunt Sandi got her squeezes in.
I am so in love with all these bubble photos....
The excitement is so evident.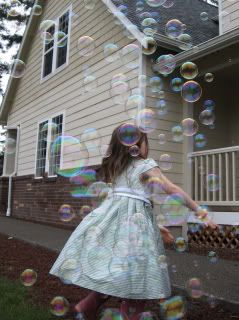 I think Landrie was attacking bubbles.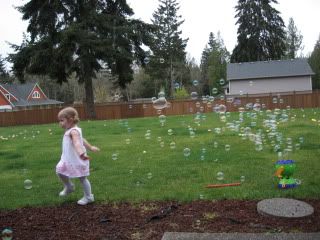 While Potato danced like a faery princess.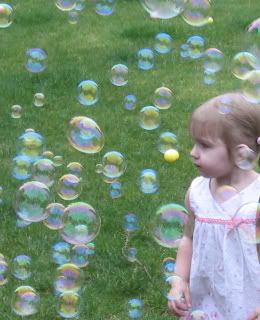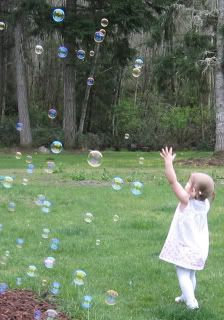 There were some very sweet father and daughter moments, as well.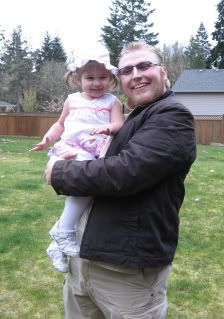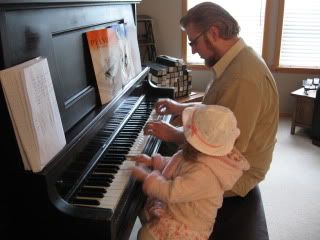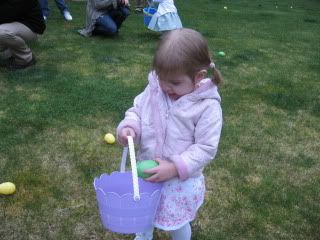 And one more egg to the basket....
...to go with all my other pretties!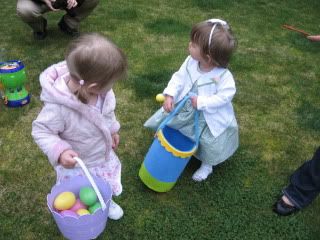 Hey... why don't you have any eggs?
Come back here!
You can have one of mine.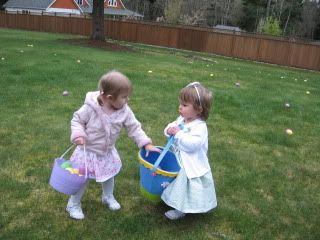 You have to pick them up.. like this purple one.
Potato loves her cousin Zack.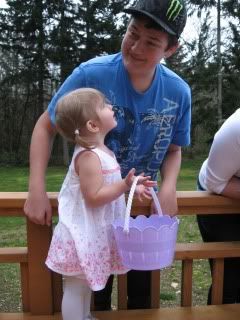 When Aunt Brenda asked Potato what her stuffy was, Potato answered with a resounding, "Mine!" as she walked off with it. lol She then proceeded to buckle it in safely into a bouncy seat.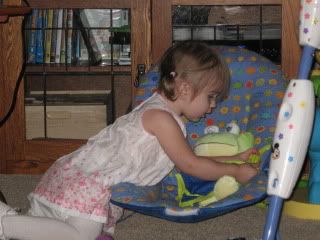 A few of the older girls received microphones in their baskets. Somehow, Potato got a hold of them and stole the show.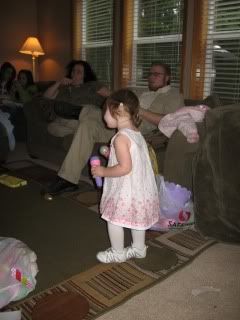 And asked Daddy to join in.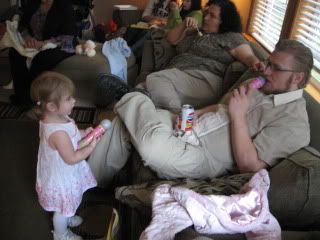 And Mommy, too.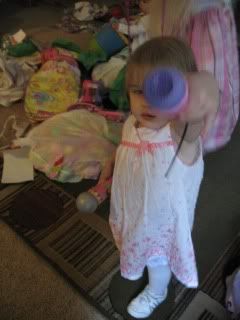 After things began winding down, and a wardrobe change into warmer clothes, Potato took much delight in playing with cousin Logan through the window.
I LOVE how absolutely adorable this shot is!!
She ended our day there by making sure Baby Levi got a hug. She loves babies.