On August 4th, my little Pixy turned 6. She wanted to go to the lake for swimming, and a party at Ammie's. My brother brought out his lady friend. My parents even showed up.
Pixy, MonkeyBug, my mom, and my dad.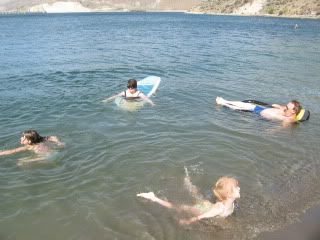 Potato had fun being pushed about as she floated around.
After MonkeyBug got buried in the sand, Pixy begged her Uncle "Petri" to bury her, too.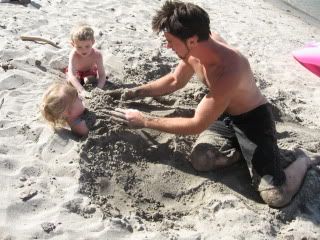 Getting out seemed to pose a problem.
Once she was free, she made a run for the water.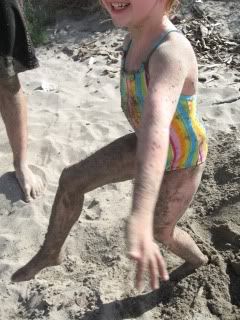 Potato loved playing in the water, but I had to take her out when her little lips started turning blue.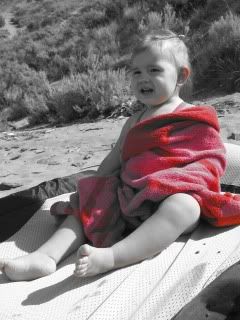 My brother and ex-husband took turns doing running dives into the water. My brother did pretty well.
Then it was present time! The guitar was most certainly the best present. Her Ammie and Ampie have great taste.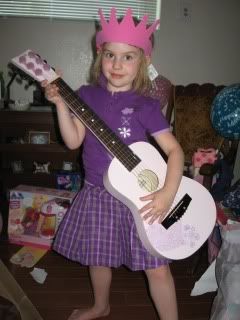 Of course, there was cake. Ammie found this little doggy shaped cake and placed it on top of pink cake.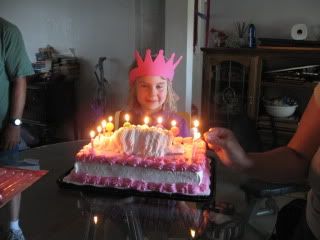 She wanted cupcakes as well as cake. Very specific, she wanted pink poodles. I was up til after midnight in 80some degree heat trying to make these Poodles not turn into Puddles.