This past weekend, Jeremy and I decided to take the kids to the Fantasy Lights display in Spanaway Park. We missed it last year thanks to ridiculous scheduling issues. But this year, all the timing for this last weekend was right on cue.
Sorry my pictures suck so hard. Hopefully next year I will remember to use the Fireworks setting instead.
The lines were pretty stacked, bumper to bumper.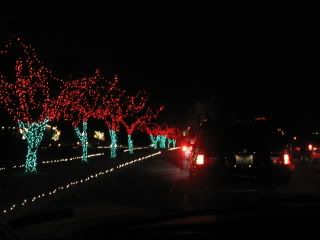 Before we'd even made it to the pay booth, Miss Potato was clapping and Hooraying excitedly.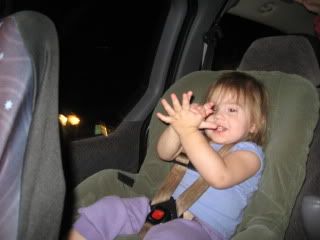 Another 15min and 13 dollars later, we were in line to route through the park. Pish. Just a few years ago it was only 11 dollars AND you got mini candy canes for everybody in the car. No more candy canes. *sighs* So, we dialed into one of several stations littering the airwaves with purely Christmas music, Jeremy moved Potato to his lap, and I told Bug, Pix, and Bear they could unbuckle if they liked. Which, of course, they did.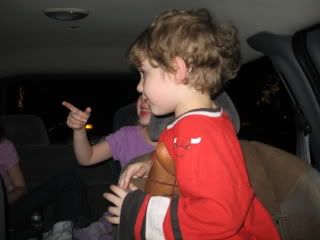 There were trains full of goodies, and giant creepy bears with disproportioned ears. Every year we debate if it's a bear or cat.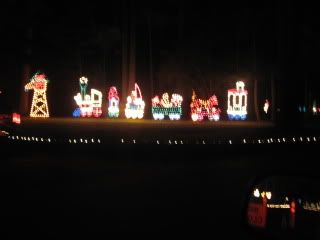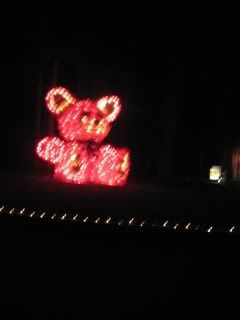 There's also the multi-tone blue and white tunnel of arches that rhythm spasmodically.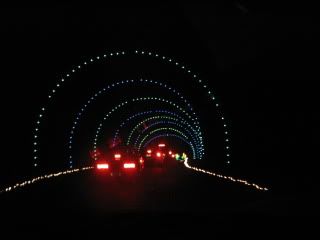 There's Santa driving a sleigh of reindeer, Santa commanding a pirate ship, and flying his very own plane.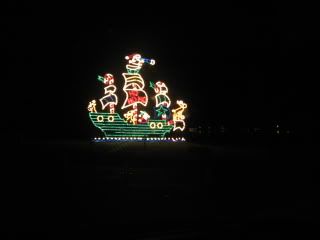 Little school houses, Candy Cane Lane, and the disturbingly questionable snowman riding a bike.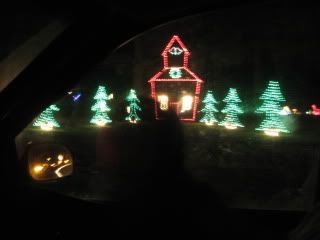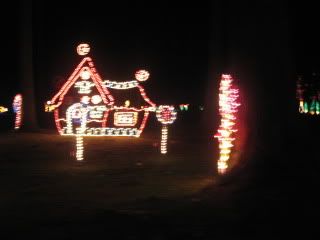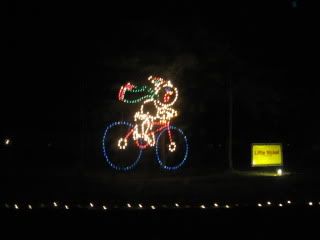 The new display this year was put together by Bates Technical College. The land of dinosaurs! Don't ask me how it ties into Christmas. Maybe the T-rex pushing the stroller is babysitting a little baby Jesus hidden within. Perhaps the Triceratops is rocking out a soothing melody to lull him to sleep. You don't get pics of these two, but maybe some video later.
Potato had her nose to the glass for this strange display.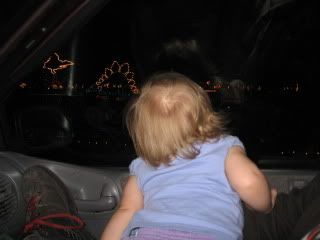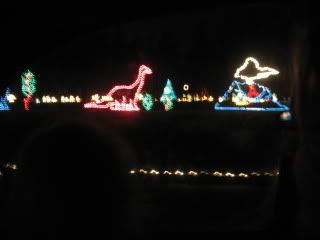 I really loved the snowflake arch. I want one of these.
I'd also love to totally deck my trees out like this huge one they did up.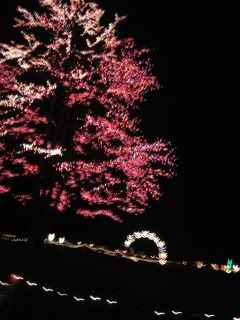 And who wouldn't love some mischeivous penguins sliding down the igloo in their own front yard?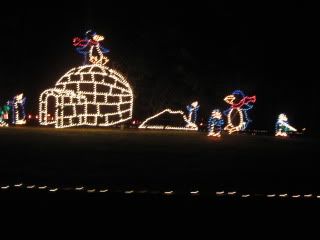 When we got home, it was even trying to snow a blip. That effort lasted about 10 minutes before even the snow seemed to deem the temperature a little ridiculous.