Today, I discovered my Potato now has hair long enough for side piggy tails!!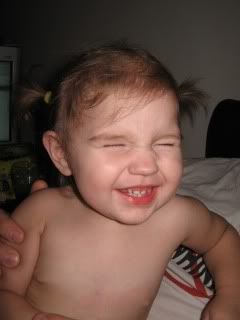 I have no idea what this look is about, but it cracks me up every time. She is hilarious.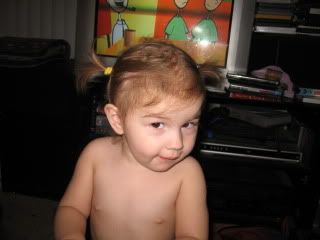 About a week ago, I was feeling like I needed a short hair day. I'm not ready to cut my hair short. But, thankfully, I have a wig I purchased a few years ago. My boyfriend doesn't like it. "Well, ya can't please everyone, so you've got to please yourself."