I've decided to take my blog in a direction that is more than just a journal, but a blog of some randomness as well. So, today I will be posting 6 items I adore, lust after, and really wish I could afford. Okay, so it's actually just the last couple things I can't afford. So I will also be doing this in order of monetary value.
1. Going to Point Defiance Park with my family. We all love seeing the leaves change into their beautiful varied colors, the roses all in full bloom, and all the other flowers that are there.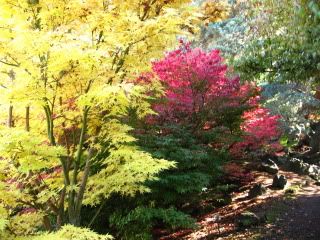 2. Monster Java. Holy damn this stuff instantly makes my day better. I such a freakin' caffeine junky. I'm doomed. When I don't get it, the people around me are doomed. It doesn't wake me up, or give me a buzzing rush, but I feel better just the same.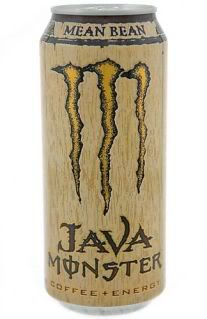 3. Maybelline Superstay lipcolor, number 745. Oh how I love this stuff. Color on one end, sealing gloss on the other, beautiful dark red color. It lasts me all day. So many colors, anybody could find a shade they love. The only time it waivers and shows a little wear is if I eat something uber greasy. But I can even work that out so the grease doesn't wear away my pretty color.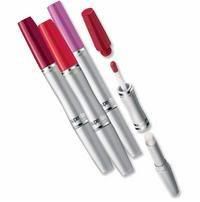 4. Sexy Hair Color Me Sexy shampoo and conditioner. I really love this stuff. My hair always feel fabulous after my stylist uses it. I really need to get this stuff for my own home collection. Though my hair is not colored, I still use products meant for colored hair. Otherwise, *POOF!* and my boyfriend is calling me Cousin It. Not cool, unless I'm intending for a big hair day. Sexy Hair products are absolutely amazing!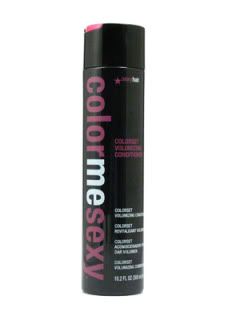 5. Reidel 110 Outdoor Roller Skates. I love these. I prefer roller skates to inlines. The classic look of the Reidel (spelling?) truly hold my fancy. Though, I think I'd have to change the laces and wheels to purple. Hey, for over $100, I may as well pay a little extra for the color scheme I want, right?
6. Island Flower Cruiser by Nirve. I adore this bike. I want one so bad. Who could resist the beautiful floral design on a shiny black? Or the wide whites on pink wheels? I can't. I've been coveting this darling for quite some time now. A basket on the front could add a touch of precious. But with it costing almost as much as the boyfriend's car payment (for a car still not road worthy, I might add), this bike will not be under my christmas tree anytime soon.