I guess most of that last post was actually August. No September. But this post is purely September. So on with it I shall get.
The Fair came to town! Yay!! This would the world famous Western Washington Fair in Puyallup, WA. The one people from all over the country, nay, the world, reserve hotel rooms and flights to attend. Lucky us, we live fairly near, and have no problem combating crowds.
First, we perused the student art gallery. What area do we live in, kiddos?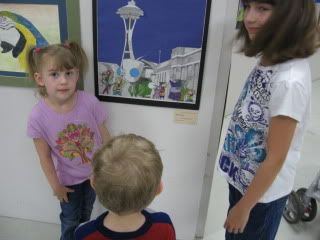 Then we made our way upstairs to see the art work for sale. Isn't she just so freakin' adorable!!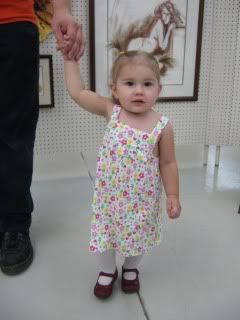 Went outside where some of Fort Lewis soldiers were showing off a humvee. Each kid got to sit in it. When they got out, they felt it necessary to strike this pose...
Then we went to the hobby display areas. There were displays of plenty of local spots. The Space Needle made of polished rocks, the Freighthouse Square made of Legos, and a model of Don's Drive In, just up the street from the fair.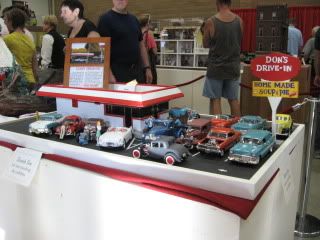 There was also this sweet little number sitting on display. The Tomb for Two.
Next it was time for traditional fair fun. Rides and Games!!!
Pix and Bear on the kiddie car track.
Pix and Bug shared a seat on the spinning ride. I can't for the life ofme think of what it's called now. Jeremy and Bear shared a seat, too. Bear was too short to ride without an adult.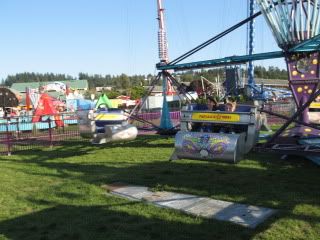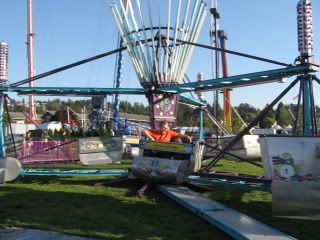 All three of the older kids went on the kid roller coaster.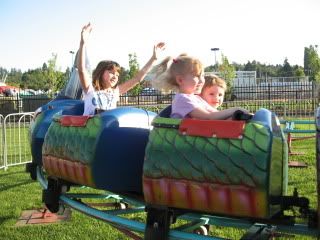 I really love this shot of Bug and Pix.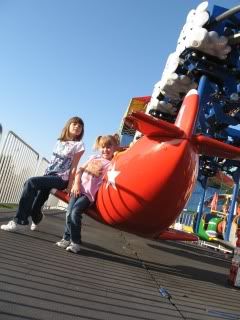 My family.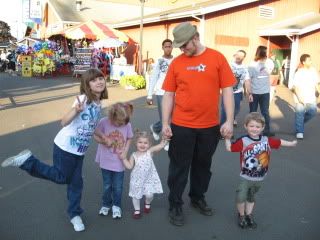 Pix really loved the motorcycle ride. She even leaned forward when the bike went out of a wheelie. lol
Miss Potato did get to go on a ride. They almost didn't let her, but Bear held tight, and Jeremy walked alongside the canoe.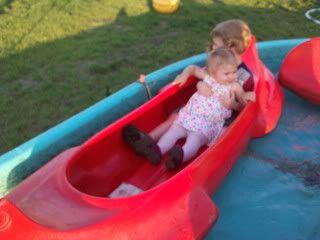 Of course, there was the necessity airbrushing paint onto their little selves.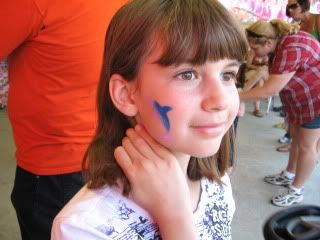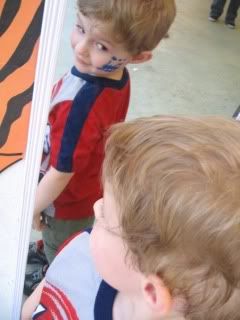 He-Man Pose tutorial.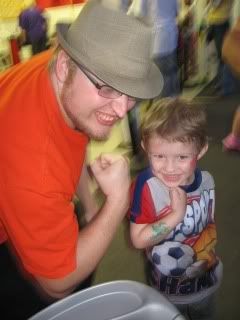 Since Jeremy got to ride the spinner with the kids, Bug wanted me to go on the ferris wheel with her. Freakin' long line.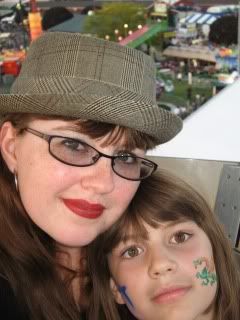 Jeremy and I may not have gotten to go on any rides together, but I made sure we got a pic together.
At the start of this last week, the kids begged to go to the park before we had to go home. It ended up working out fabulously. I took them to the flower garden at Point Defiance Park, and we were able to get in the van before the rain came down.
Looking for the white duck. He looks like he's playing security to a starlet.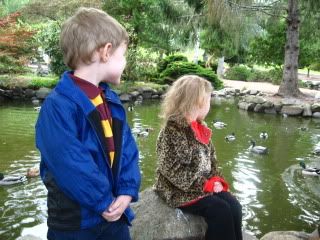 Potato climbed her stroller to begin dismantling her straps.
She loves miscellaneous petals and leaves that fall to the ground.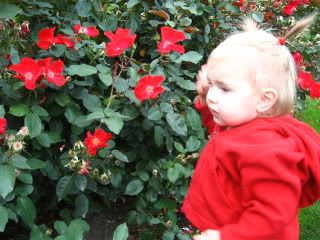 He is such a dear!
This photo has not been altered. The flash did not go off. I really look that pale under an overcast sky.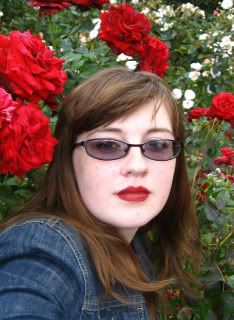 And so does my Pixy.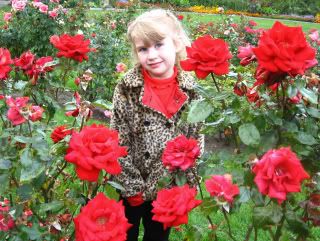 These marigolds look so huge in this shot!
Well, it was worth a try.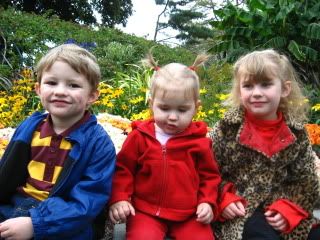 My leaf! My leaf! My leaf!
Holy Snap! They're glowing!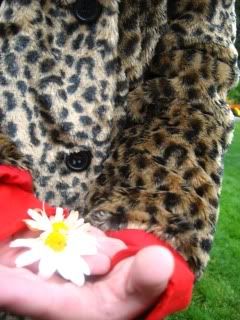 My Triad of Trouble facing different directions.
This just may be my new favorite shot of Bear.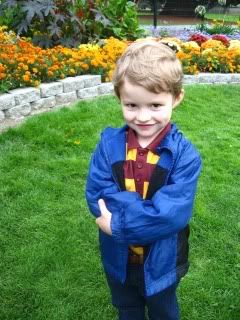 My Pixy wanted a turn at the camera. She's a major fan of the offset.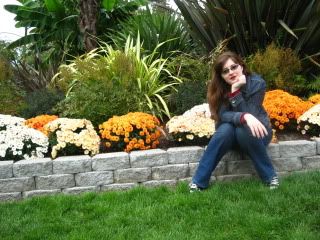 Potato hopping stones, just before I swooped her to avoid the rain.