After a week full of weather like this...
...the sun came out and has provided absolutely fabulous weather. Miss Potato got her first taste of beef enchiladas, left over from the night before with Rory & Dianna.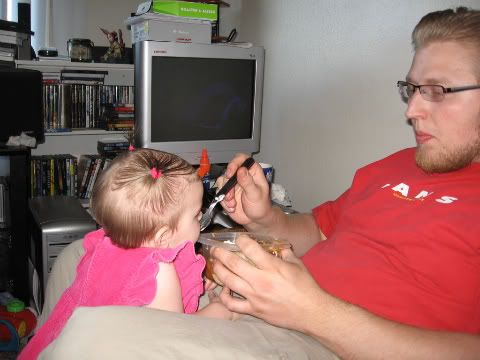 She loved it! Especially the sour cream. She wanted more.
After Jeremy finished his lunch, we took him back to work. Lowe's does workshops for kids. The project was a flower planter. Pix and Bear were very determined with their hammering
Potato supervised.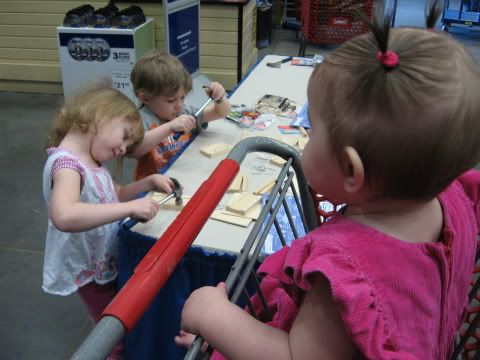 When Jeremy got off work, we picked him up and drove south to Olympia for the Wooden Boat Fair at Percival Landing. We were hoping to get there before the Farmers Market closed, but alas, they were packing it up after closing at 3.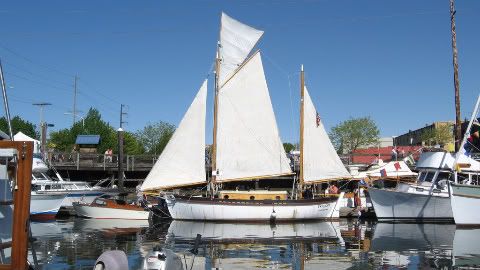 The kids mostly wanted to just look over the edge and look at little tiny fishies swimming in the murky water. Landings are filthy areas. There were plenty of vendors. The one we selected had mediocre lemonade. Honestly though, we only selected it due to the fact they were peddling deep fried Twinkies. We had to try one! We'd been talking about doing it ourselves only weeks ago. We weren't disappointed.
After we had finished up our Twinkie, we headed back north. We're looking for a new place to live, and decided to check out a couple of houses I had found on Remax. This brave little bunny didn't seem the least bit bothered when Jeremy pulled the van in towards him to turn around.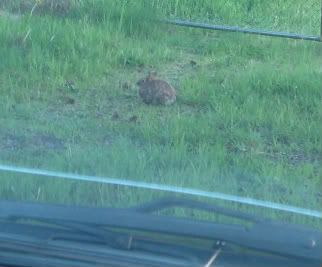 We had planned to go to the newly built Sonic for dinner. It was packed. Ridiculously packed. Absolutely Insane!! There was a line to the staging area, which was full. Yes, they have a freaking staging area for the drive in!! It reminded me of having to wait for the Ferry, while the ferry is having engine trouble and there's a long wait. Except the wait would have been longer for Sonic. We dismissed the thought and resigned oursleves to lunch at Sonic in the future, on a weekday lunch break. I;ve never had Sonic, I can wait. I did however get my completely necessary Cafe Adamo fix in the form of an iced carmellito with whip. What more does a girl need to end a beautiful day?